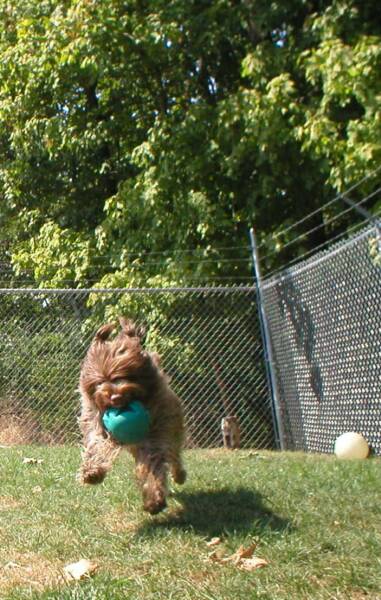 Health

Safety

Personal Attention

Experienced Supervision

Indoor/Outdoor Experience

Health and Safety:

The utmost care and attention went into the design of our facility. Top of the line Mason Company enclosures, sophistated air filtration systems and proven disinfectant cleaning agents are just a few of the staples that provide a Healthy and Safe environment for your pet. We continually evaluate and update our facility with the latest developments in these areas.

Personal Attention and Experienced Supervision:

After knowing that your pet is Safe and Healthy, what determines your pets boarding experience ? The greatest facility design is lost without the knowledge, experience and loving care from those supervising your pet. While visiting The Country Cottage Kennel, you'll most often find one of the owners at the front desk or out in the exercise yards playing ball with a guest. While boarding facilities of all sizes have their advantages and disadvantages, our goal has never been to be the biggest. In 1993, our founders left larger corporations to build The Country Cottage Kennel with the hope of spending each day caring for pets - not managing large staffs and paperwork flows.

Indoor/Outdoor Experience:

There's nothing like a deep breath of fresh air. Each K-9 guest is treated with an indoor, full size, temperature controlled run that connects to an individual outdoor exercise run. How often does your pet go outside at home ? With the indoor/outdoor design, your pet gets many opportunities throughout the day to get outside, stretch, and take a deep breath of fresh air.

Click Here For Frequently Asked Dog Boarding Questions

Click Here to See More Kennel Pictures