Features:

At The Country Cottage Kennel, it's not all about the dogs. Feline guests enjoy a separate custom built Cattery. The Cattery features soothing music and a climate controlled environment year round. Located on the second floor, each Cat Condo includes a window and a perch with a "birds eye" view of the great outdoors. With our over nine acres of woodlands and a neighboring horse pasture - There's plenty to watch. In addition, each Cat Condo features a custom built "Hide-A-Way" Box for those that prefer more peace and quiet.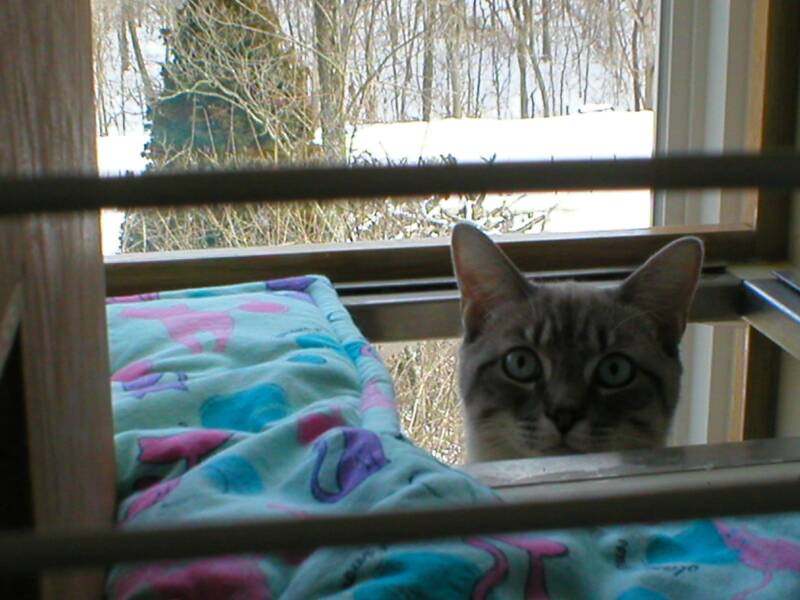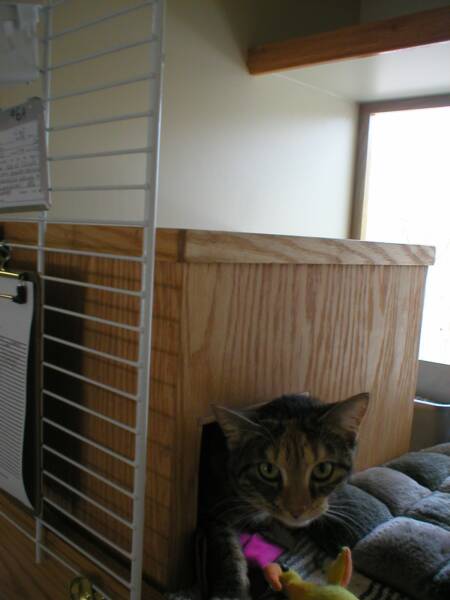 Feeding:

Meals are served in strict accordance to the instructions provided by the pet owner. We provide the "main" varieties of the Iams products. If your pet is accustomed to a different diet or is on a prescription food, please feel welcome to pack along their regular food.

Medications:

Medications are administered to the strict instructions of the pet owner. Any complications or questions regarding medications are referred to the pet's primary veterinarian.

Bedding and Toys:

All Cat Condos feature comfortable bedding. Pet owners are welcome to bring along a favorite toy or two. We only ask that these items are properly labeled and washable.

Click
here
to view Required Vaccines
Click Here For Frequently Asked Cat Boarding Questions

Click Here to See More Cattery Pictures